FIRE SUPPRESSION INSTALLATION
Inspections, testing & maintenance

Over 70 Years of Experience
You can rely on National Fire Systems, Inc. to take care of all your fire protection needs and safeguard your business from fire threats. Our technicians will complete the job professionally and correctly, thanks to our many years of training, service, and experience.

Fire Protection Services
National Fire Systems, Inc. serves Northern and Central California with detailed inspections, certifications, repairs, and installations to fit your specific fire safety needs. We provide parts and services for fire extinguishers, fire sprinklers, kitchen hood systems, and everything in between so that you can protect your livelihood and customers.

Family Owned Company
As a family-owned and operated business, National Fire Systems, Inc. values every customer and will work hard to maintain your business. We take pride in offering superior customer service and quality products at an affordable price. Our customer's safety and satisfaction are our top priorities.

Emergency Services
24 hours a day, seven days a week, 365 days a year, National Fire Systems is here for any fire suppression emergency you may experience. With trained technicians always on-call, we will be there when you need us.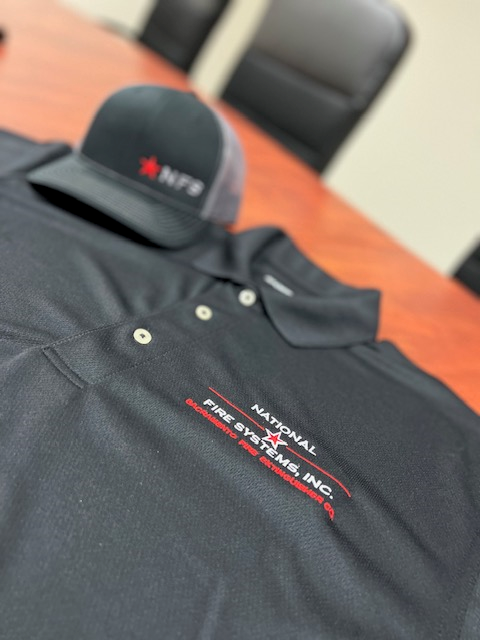 Our Team
National Fire Systems, Inc. makes the safety and protection of each customer a priority by hiring well-qualified employees and providing opportunities for continuing education in all fire protection fields. We serve the fire safety requirements of Northern and Central California as a family-owned and operated fire protection business, and we are always looking to expand our team. If you're interested in a career that offers competitive wages and benefits, please contact us today. 
I called at 10:15 am on Thursday morning before a holiday weekend, and they worked very hard to set up and schedule a time to meet me by 1 pm.  Thank goodness because I had an inspection on Monday.  Wow!!!!
I would suggest their service to anyone!
-Shannon M.
Great service. Good prices. I will use these guys again! They serviced 10 fire extinguishers I had brought in very quickly and for a reasonable price. Thanks!
-Joe S.
Who knew a fire systems company could be so kind? Interactions with office staff and the rest of the team were pleasant and efficient. I appreciate the way they handle customer service.
-Stefani C.
I called at 2:00 PM on a Monday, and my fire extinguishers were installed and ready to go by 1:00 PM the next day. I even rescheduled from a morning appointment to an afternoon appointment, and they quickly accommodated.
The folks I spoke with on the phone were friendly and informative, and the tech that came out for the installation was equally polite.
I would suggest their service for any home and/or business use.
-Kirk S.
8521 Morrison Creek Dr,
Sacramento, CA 95828